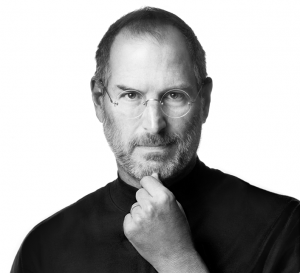 Today we mourn the loss of a legend who set the goal to bring personal computers to normal everyday people. Without this goal, and the ingenuity of Steve Wozniak, none of us would be viewing this web page today. We would be twenty years behind and perhaps have never freed ourselves from big blue's vision of mainframes and terminal stations.
Although thousands of engineers and designers have made Apple what it is today, it was the Walt Disney like spirit and vision that Steve Jobs provided that drove these individuals to be their very best. We would encourage the entire planet, in every corner of the world to carry Steve's legacy deep into the future, and bring power back to the people. We encourage designers to understand that art is a part of life, and not every appliance should be left as a functional box of bolts, but an elegantly crafted work of spiritual expression.
To Steve's family, closest friends, and colleagues, our hearts are with you.