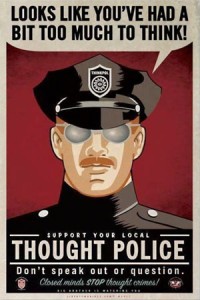 This is very serious.
Another sword was thrust into the heart of The United States of America last night. The US Senate approved (93-7) The National Defense Authorization Act. What this means is that you, as an American Citizen, if you are so much as SUSPECTED of a terrorist act or of allying yourself with "terrorists" you can be swept up off the streets by the military, hauled off to a secret prison, no rights, no defense, no legal representation. You will be treated as a foreign enemy soldier in time of war. This is direct military intervention in the legal process of the United States. The true nature of our Government is now exposed for all to see: the goal is total lockdown of liberty run through the fear filter of domestic terrorism while the economy is destroyed by design. We are being pushed further into a corner while the corrupt crime syndicate that masquerades as our leadership wraps itself in the US Flag under the false pretense of protecting our "freedoms."
A large part of the population is not going to tolerate this if these acts are implemented. Once a false flag terrorist attack is staged against the people of the United States, and patriots start being swept up off the streets and the military attempts to confiscate weapons…we're going to have to decide on what side of history we will reside. They are trying to pick a fight with us. We will not be treated like subjects and hauled off to camps. Sorry. Ain't gonna happen, Hoss. Be careful what you wish for, New World Order. Paybacks are swift.
ATTENTION U.S. MILITARY: You will be used to attack your own countrymen under this false, fake, manufactured "War on Terror". DO NOT violate your oath to the US Constitution and engage the American People. We must stand together against this inevitable attempt at full-blown tyranny. DO THE RIGHT THING AND STAND WITH US.
Below is an interview with Stewart Rhodes, the founder of Oathkeepers, on the InfoWars nightly news. He breaks it down quite well. Take the 45 minutes and invest in the truth of what's happening.