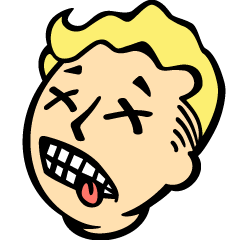 If you've reached this site, you're a very fortunate soul. So what is this site? It's your only chance to understand the world as it really is, and not in the propaganda coma that everyone around you enjoys. This site is full of FACTS that convert the chaos of reality into a predictable flow of events that explains nearly all aspects of being alive on planet Earth.
If you're smart, you will begin to comb through the many articles (380+) and allow your fake reality to melt away, and the true cause and effects to sink in. For some it will be the relief you've always been looking for, and for others it will be the oil to your water. We urge you to tough it out. We are not left, we are not right. We aren't tea party, we aren't a religious cult, we are humans who believe in a world that deserves to inspire all human thought into the greatest that we can be.
To the right you will see a column entitled, "Recommended Path." We suggest you start from the top and work your way down. After that, start combing through the articles backwards through time. There are several themes that are repeated throughout this website, so bear with us. These themes are repeated, because not every visitor goes back to read previous articles.
Above all, the more you read, the more awake you will become. You'll start to see through the news. You'll start to see how propaganda is thrust upon you from the media and government funded PSYOP groups online. The more you become aware of your world, the easier it will be for you to fend off these fake assertions. The more it is painful, the more you are asleep. Fight the pain, get through it, we need more awake humans to spread the methods of freedom.
For now we're refraining from writing new articles. We are however posting videos that we feel valuable to our cause. The facts remain, our content is so informative and thorough, to write more articles is to simply repeat ourselves over and over.
It should also be noted that our site is routinely blocked from search results in times of false flag operations or when the government is intensely pushing an agenda to manipulate thought. We have over five years of statistical evidence correlating this reality. Therefore, it is up to individual persons to promote our website, less the world will never understand how they are manipulated.
Now get reading!